Designs | Aboriginal Educational Enhancement Agreement
The Vancouver School Board headed this initiative to provide an agreement for communities, educators and students to enhance the educational culture for aboriginal students. The agreement design uses the aboriginal logo as the main design element, as well as the specific band colour of the logo.
The brand also includes a folder, inserts, and signing poster (see below). Participants are encouraged to sign their names in the blank space. This poster is displayed at the ceremonies. The items are distributed to thousands of aboriginal students and learners.
Since the design a number of signing ceremonies have taken place.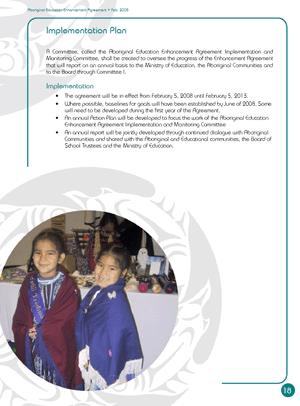 Designs
Northwest Passage Hall of Fame
BC Schizophrenia Society Annual Report
Volunteer Burnaby Annual Report
Volunteer Grandparents Annual Report
BC State of Volunteering Website
Afghan Unsung Heroes Exhibition
VSB Aboriginal Education Agreement
Vancouver School Board District Plan
BC Culturally Welcoming Program
BC Common Ground Alliance (DigSafe)
Vancouver Shaughnessy Lions Club