Designs | Vancouver Shaughnessy Lions Club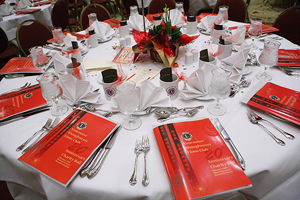 The Vancouver Shaughnessy Lions Club is celebrating its 25th Anniversary this year. Both the 20th and 25th Anniversary Fundraising Galas for the Club were large undertakings, the 25th Gala being held at the Vancouver Convention Centre. We were responsible for designing the following for both fundraising events:
Commemorative Program – the program for the 25th Anniversary are particularly special as it includes a large number of advertisements from sponsors. The entire program has over 80 pages, including a fold-out ad.
Matching dinner tickets for the Gala event
Matching raffle tickets for the Gala event
Table program for the Gala event
We also design their Club Brochure, which won the Multiple District 19 Brochure Design Award this year.
The 20th Anniversary Designs
The theme for the 20th Anniversary is Chinese New Year. Commemorative Program + matching Dinner and Raffle Tickets designs below: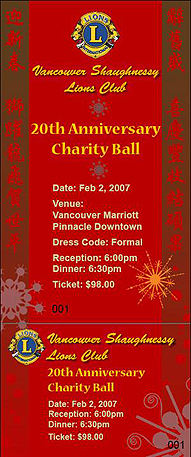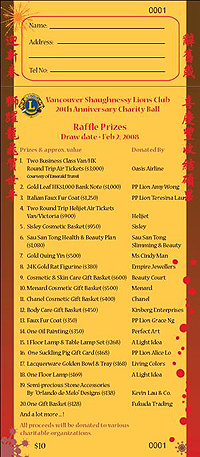 Designs
Northwest Passage Hall of Fame
BC Schizophrenia Society Annual Report
Volunteer Burnaby Annual Report
Volunteer Grandparents Annual Report
BC State of Volunteering Website
Afghan Unsung Heroes Exhibition
VSB Aboriginal Education Agreement
Vancouver School Board District Plan
BC Culturally Welcoming Program
BC Common Ground Alliance (DigSafe)
Vancouver Shaughnessy Lions Club