Designs | BC Culturally Welcoming Pilot Program
The BC Culturally Welcoming Pilot Program is led by the Community Volunteer Connections, and supported by a number of charities including 2010 Legacies Now, Administrators of Volunteer Resources BC (AVRBC), MOSAIC, ISS, SUCCESS, Volunteer BC, and the Vancouver Foundation.
The project included the design and layout of a large number of training materials, some of which are over 60 pages in length:
Train-the-Trainer Leader's Guide
Train-the-Trainer Participant's Guide
Full Participant Guide for Volunteers
Handouts and Activity Guides
Facilitator's Guide
Powerpoint presentation
Textbook cover
Skin for online studying component
There is a basic look and feel to this project and all the materials are presented in accordance with this design.
We provided both the design and print production service for this project.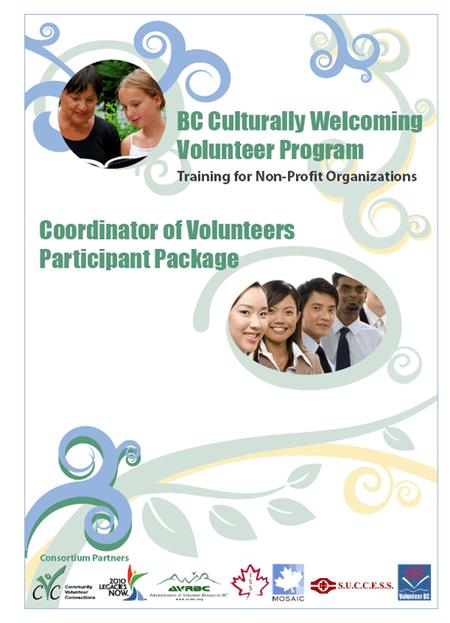 Designs
Northwest Passage Hall of Fame
BC Schizophrenia Society Annual Report
Volunteer Burnaby Annual Report
Volunteer Grandparents Annual Report
BC State of Volunteering Website
Afghan Unsung Heroes Exhibition
VSB Aboriginal Education Agreement
Vancouver School Board District Plan
BC Culturally Welcoming Program
BC Common Ground Alliance (DigSafe)
Vancouver Shaughnessy Lions Club