Designs | Aboriginal Mother Centre Communique
The Aboriginal Mother Centre underwent a large-scale renovation and addition of a 20-bed emergency shelter to their existing property. This project is for all materials required for communications during this period. Designs for this period included:
Designing a poster to be displayed at the entrance and various areas of the property.
Converting this poster to an eBlast to be emailed out to all concerned.
Designing two large-scale building banners to be hung at the windows of the existing property for notice and advertising purposes.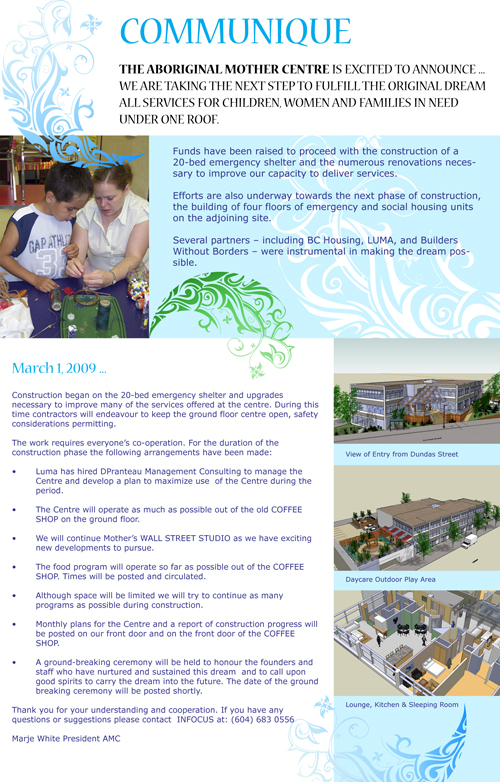 Designs
Northwest Passage Hall of Fame
BC Schizophrenia Society Annual Report
Volunteer Burnaby Annual Report
Volunteer Grandparents Annual Report
BC State of Volunteering Website
Afghan Unsung Heroes Exhibition
VSB Aboriginal Education Agreement
Vancouver School Board District Plan
BC Culturally Welcoming Program
BC Common Ground Alliance (DigSafe)
Vancouver Shaughnessy Lions Club